We have also established a school called Loter Gatsal Amchi School at Thangso, Zanskar. The school is running under the local (NGO) Zanskar Sorig Association.
The name of the Amchi School was graciously given by H.H. The Dalai Lama in 2002. At the moment this school has 45 students from the Lungnak Valley of Zanskar , and has three teachers of which one is an Amchi and two are English and Hindi teachers.
However the help we get and give is not enough to run the school economically. The school is however still functioning through the kind help given to us by the Association Alpes Himalaya 2000, France.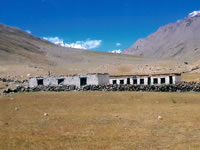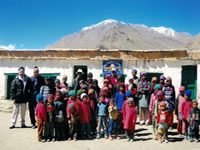 Their help is extremely beneficial and welcome and sincerely appreciated. Yet we would request you all to consider offering any kind of assistance for this worthy cause to meet the further needs of the school and enhance public care