Duration:
11 Days, 10 Nights

Region:
Zanskar

Season:
May to Mid-October
This trek leaves Darcha and climbs up to 5090m high Shinkun-la and then winds through the Zanskar Valley to Padum. Landscape changes dramatically and gives a visual effect.
Day 1:
Manali - Darcha - 7 hours
Start early from Manali for Darcha by car/bus.
Day 2:
Darcha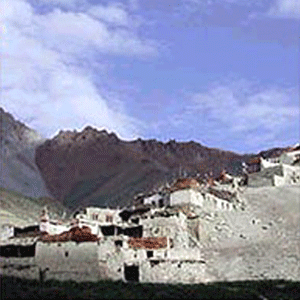 – Pallamo Camp – 3/4 hours
From Darcha follow the pleasant track until the last hamlet. Pass a spectacular gorge. Continue along the left bank of the rivulet. Camp one hour beyond the ford in a grove of poplar.
Day 3:
Pallamo - Zanskar sundo Camp - 4/5 hours
Pallmo to Zanskar sumdo is very easy walk on the river bank until the Camp. With very nice view and mountains and very clean water which we can drink.
Day 4:
Zanskar sundo – Chumick Nagpo Camp - 5/6 hours
Zanskar sumdo to Chumick Nagpo is very hard walk until the camp. But there is very cold if the weather is not good. You must take warm cloth.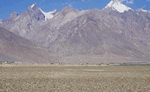 Day 5:
Chumick Nagpo – Lakhang Camp - 6/7 hours
At night camp of Chumick Nagpo is very cold it is base camp of Shinkur-La. Chumick Nagpo to Lakhang day also very hard walking after 3 hr walking from Chumick Nagpo we can reach at Shinkur-La top. From the top we can see the good view of Gonbho Ragjhon which is very famous and Gonbo Rangjhon mean is Buddha Maha-Kala in Buddhism culture.
Day 6:
Lakhang Camp - Table - 6 hours
Climb down a mass of fallen rocks, and then ford several streams. After one hour, you pass below the face of Gamburonjon from where an easy descent leads to Kargyak (4100m) on the right bank. Two hours after Kargyak you reach the Table campsite.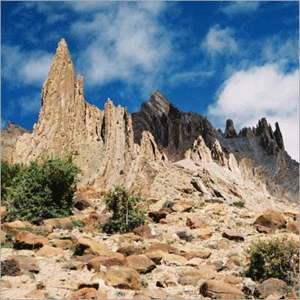 Day 7:
Table - Purne - 6 hours
From Table, continue on the right bank along an easy path reaching Tanze. Tanze is a small village with a Gompa in rums a bit higher up. A short distance beyond Tanze there is a bridge across to the left bank. Walk over moraine leading to Karu. Afterwards an excellent path leads steadily to Tela (4 hours) a beautiful village. The path continues downwards near the river as we stay on the left bank. Then climb a gentle slope up to Jal. Next comes a steep descent towards a large bridge, which you cross to get to Purne. Stay at camp.
Day 8:
Purne - Phuktal - Purne - 4 hours
Arrive at a small tributary flowing into the Tsarap Chu with beautifully clear water cascading down. A ledge leads to a small plateau sprinkled with chortens and religious banners. From here you can see the Phuktal Monastery, one of the most spectacular Gompas in Zanskar. Phuktal belongs to the tradition of the Gelukpa (yellow hats). Return to Purne.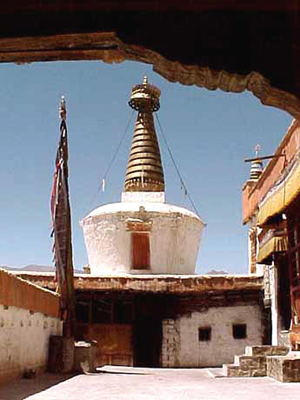 Day 9:
Purne - Ichar - 5/6 hours
From Purne walk backwards to cross a bridge. The trail that overhangs the Tsarap is sometimes tricky and hard going. Frequent small canyons of pudding stones. Pass a bit above the hanging bridge, which leads to the village of Cha. Two hours later, you arrive at Kaydang, a small village in a poplar grove. Carry on until Hanumi Pass below the village of Surle. Arrive at a large bridge, which leads to Ichar. Camp at Ichar.
Day 10:
Ichar - Mune - 5 hours
Cross back to the left bank, then take a gradual climb before coming to a major tributary (bridge). Gradual descent down towards Reru, and a beautiful plain covered with flowers (July). Camp at Mune.
Day 11:
Mune - Padum - 5 Hours
From the monastery go down a steep incline to the main trail. After two hours, you arrive at Bardan Gompa, a Kagyukpa monastery famous for its prayer wheel (180 cm high). Several beautiful villages on the opposite bank. Camp at Padum.