Medicine Buddha



Our organization is Non-Political-& Non-profitiring registered (NGO) with the Government of India. And all our members are offer their services voluntarily besides doing beneficial social work in the region. Under the Himalayan Astro - Medicines & Ecological Development Society. We have also established Zanskar Sowa Rigpa Institute. Through this Institute we intend to supply herbal Tibetan Medicines to the publics free of charge in the Zanskar valley.

The people in Zanskar stay cut off from Manali and Ladakh for 7 months.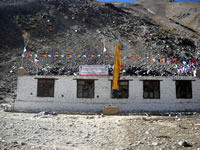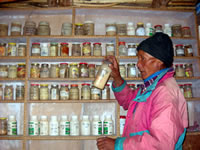 These are the only two ways to get to Zanskar from the rest of India by road. The people in Zanskar live under a thick blanket of snow and face a lot of health problems during these months of the year. They have no access to allopathic medicines but have to rely on local Amchis herbal medicines.

We also organize the collection of medicinal plants during our tours in the Zanskar region.


We would like to request all of you who wish to sponsor, donate or give any sort of help to the Institute please Contact us or your donation you can send us through our International Bank Account in New Delhi"


| | |
| --- | --- |
| Name of the Bank: | VIJAY BANK |
| NAME of The A/C Holder | Himalayan Astro-Medicines & Ecological Development Society |
| Bank Account No: | 600401011001182 |
| SWIFT Code: | VIJBINBBCND |