We share & provided our Services from New Delhi International Airport to Hotel in Delhi also domestics Airport in LEH, And Kullu, Manali, Airport for further you can share & do trek with us for as per your intrest in Laddakh, Zanskar, Spiti for whole year tours and treks,

Our Facilities

The guide, the cook and helpers with kitchen Equipments, dining tent, kitchen tent, living tents, mattress
FOOD FOR TREKKING
BREAKFAST
1) Wake up tea in your cozy bed.
2) Plain pancake, lemon pancake, orange pancake, chocolate pancake.
3) Plain Chapatti, fried Chapatti, Baked Tibetan Chapatti.
4) Plain omelets, Cheese omelets, Tomato omelets, mixed fried omelets
5) Porridge.
6) Cornflakes, Muesli.
7) Rice pudding
8) Black Tea, Lemon Tea, Ginger Tea, Milk Tea, Masala Tea
9) Black Coffee, Milk Coffee.
1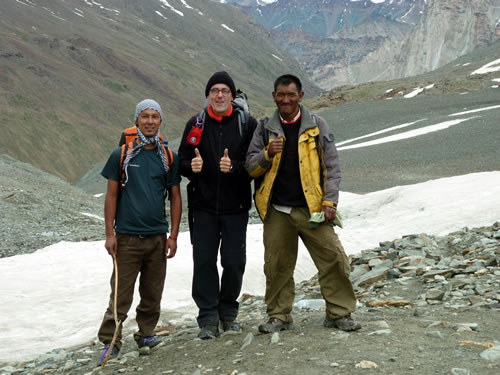 0) Jam, Honey, Peanut Butter, Butter, and Cheese.
PACK LUNCH
Various Fruit Juice.
Chocolates.
Boiled Egg.
Boiled Potato.
Apple.
Mango.
Banana
Pears.
Dry fruits.
Candies.
Biscuits.
Cakes.
Various Chapatti.
Cheese Slice.
French Fries.
Cheese Balls.
The Various Baked items.
DINNER
Zanskar Kanishka Soup.
Soups: Veg. Soup, Tomato Soup, Mushroom Soup, Chicken Soup, Mixed Veg. soup, Sweet Corn Soup, Zanskar Kanishka Soup.
Papad, Popcorn, Prawn, Fhulbadi.
The Great Tibetan Momo: Veg. Momo, Non veg. Momo, Cheese momo.
Veg. Chopsuey, Mutton Chopsuey, Egg Chopsuey.
Veg. Chowmein, Mutton Chowmein.
Pasta.
Veg. Pizza, Non Veg. Pizza.
Spring Roll.
Cheese Balls.
Mash Potatoes.
French Fries.
Butter Fried potatoes.
AlooTikki.(Potato)
Cauliflower Pakora.
Brinjal Pakora.
Potato Pakora.
Mixed Veg. Pakora.
Potato Chips.
Mixed Vegetables.
Peas and Potatoes.
Peas and Paneer.
Spinach and Paneer.
Mushroom.
Ladysfinger.
Boiled mixed Vegetables.
Vaious kinds of great Indian pulses deep oil fried with different spices.
Ladakhi Temok.
Fried Rice.
Plain Rice.
Butter Rice.
Chapatti.
DESSERT AND CAKES:
Apple Pie.
Banana Pie.
Plain Cake.
Chocolate Cake.
Cream Cake.
Custard with different fruits.
Halwa ( Rice flour)
Kheer(Rice Recipe)
Rasgulla.
Ras Malai.
Semaiya.
Pineapple.
Cherry.
Fruit cocktail.
Mango.
We also organise special birthday cake for the group members during trek
We hope you will enjoy the our foods during the trekking in Laddakh, Zanskar, Spiti in Himalaya High mountains.
for more information Contact Us by
E-Mailling to info@zanskar-kanishka-trek.com
logon to www.zanskar-kanishka-trek.com or www.visitzanskar.com