Maximum Elevation: 3950m
Region: Chamba
Grade : Moderate
Duration: 7 - 8 Days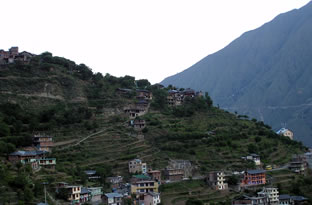 Day 1: Traveling to Hardsar/Chamba from Punjab/ Chandigarh/Delhi/Manali.
It can take another one day from if traveling from Delhi.
Day 2: Hardsar-Dancho :Walking Time 3-4 hrs.
From Hardasr 2280m trail gradually ascends to Dancho. It takes three hrs to walk these 7 kms.
Day 3: Dancho-Mani Mahesh Lake: Walking Time 3-4 hrs.
from Dancho 2550m further climbing to Mani Mahesh Lake 3950m is long and gradual climb.
Day 4: Mani Mahesh Lake-Dancho: Same Route
Day 5: Dancho- Hardsar
Day 6: Hardsar-Pathankot
Day 7: Travel back to Delhi
Important: This trek is easily approachable from Chamba region and also give you a opportunity to witness importance of faith and religion in Indian life. Many Hindus comes from all over the country and from abroad also to participant in Mani-Mahesh Yatra